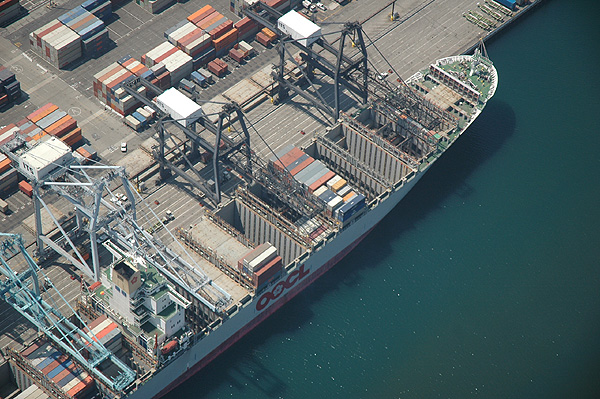 The miles of South Bay refineries are ugly, but the mountains of extracted sulfur are pretty.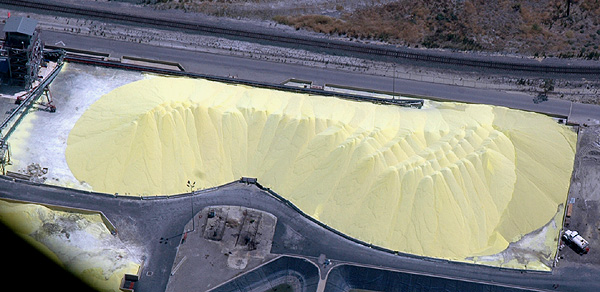 The Queen Mary, retired, docked at Long Beach – launched September 26, 1934, arrived finally in Long Beach on December 9, 1967 and never left. The Queen Mary is now a hotel with restaurants, a wedding chapel and sixteen Art Deco reception salons for private parties. Next to it is the geodesic dome for the long-gone Spruce Goose. That's been gone for years. Note this from the Long Beach Press-Telegram in mid-July:
The Queen Mary's executives on Tuesday won 90 more days to steer their company out of bankruptcy. A U.S. Bankruptcy Court judge granted the extension, allowing Queen's Seaport Development Inc. more time to submit a plan to reorganize and pay off more than $25 million in debt.
The Queen Mary is a pleasant place to visit and watch the Long Beach fireworks on the Fourth of July – but they don't seem to do that any longer. The editor recommends the tour of the amazing engine rooms, but not the fancy restaurant, Sir Winston's.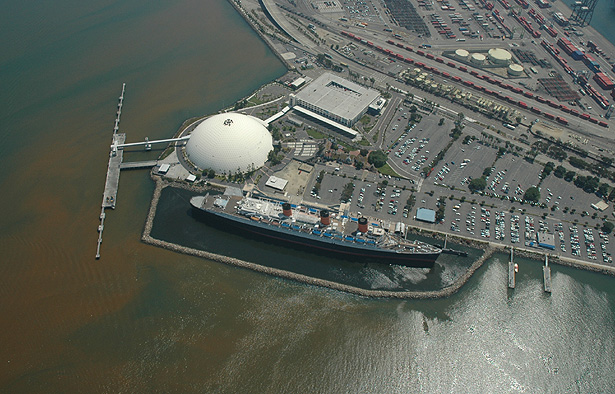 Cranes are good: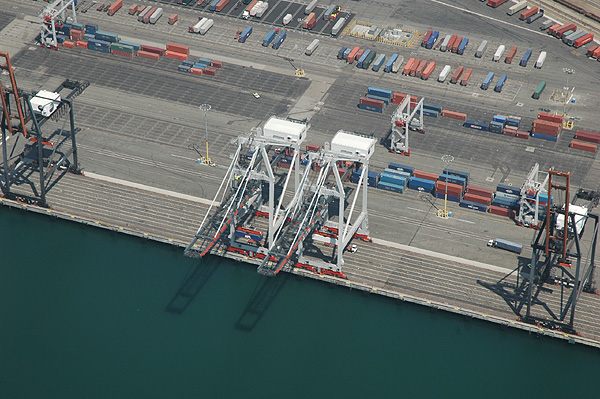 A cool schoolyard from the air: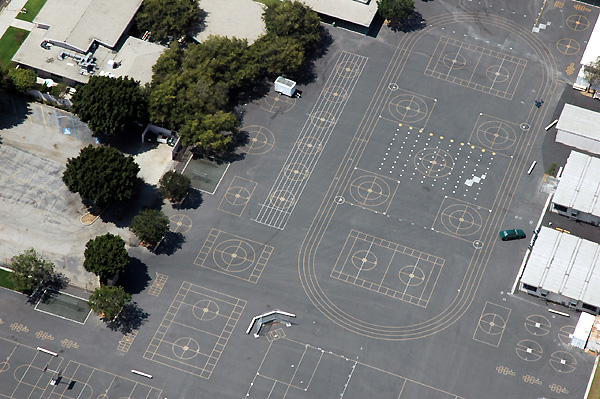 "You haven't seen a tree until you've seen its shadow from the sky." - Amelia Earhart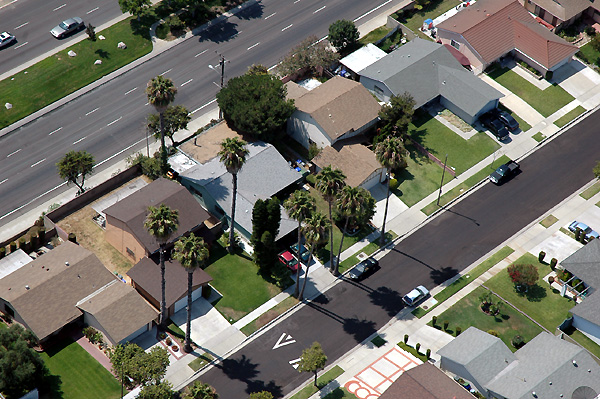 The Photographic Platform: