Colors and patterns. Walls on
Melrose Avenue
at Poinsettia in the early afternoon light, Thursday, May 11, 2006 –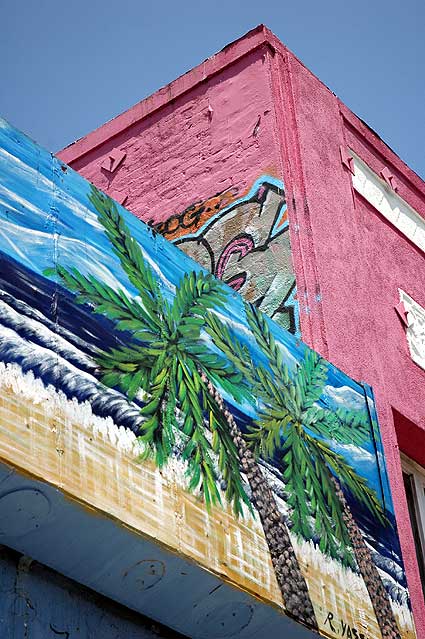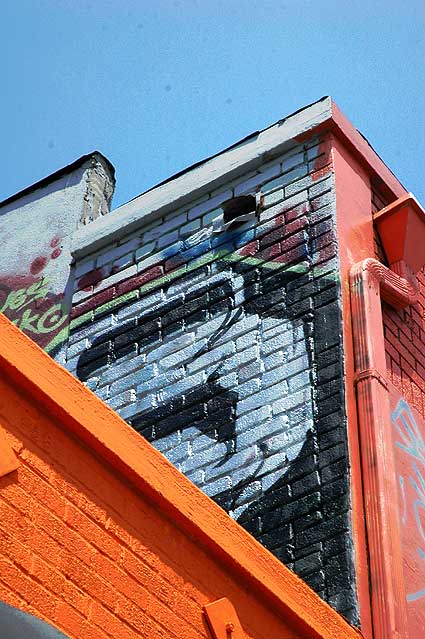 This is actually not on Melrose, but if you entered the Groundings Theater there on Melrose, walked through and out the back door into the alley and turned around, you'd see this.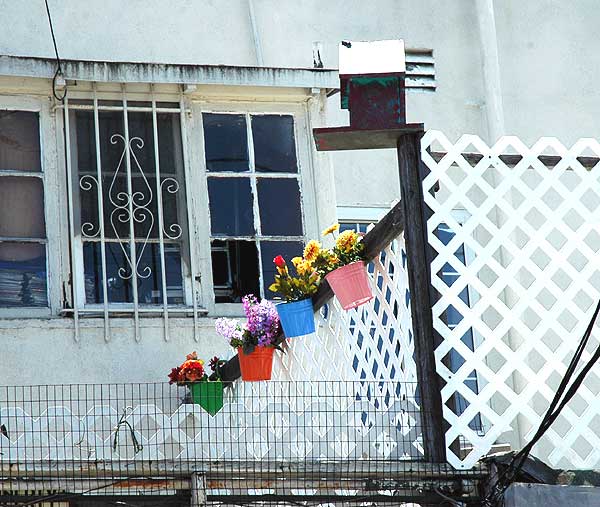 The red wall is just to the left of the flowerpots.
On the street -
If you use any of these photos for commercial purposes I assume you'll discuss that with me.
There is a copyright notice at the bottom of this page, of course.
These were shot with a Nikon D70 - lens AF-5 Nikor 18-70 mm 1:35-4.5G ED or AF Nikor 70-300 mm telephoto.
They were modified for web posting using Adobe Photoshop 7.0
The original large-format raw files are available upon request.
_