Mission Revival, Revived
Renaissance Revival in the Roaring Twenties
__
The Ivy Substation at the northwest corner of Culver and Venice in Culver City was constructed in 1907 by the Los Angeles Pacific Railway, which became part of the Los Angeles Pacific Railway Electric Company. This was one of the largest electric substations providing power for the old Red Cars - Los Angeles used to have electric trolleys, but that's all gone now. Read Ray Bradbury or think about the subtext of Who Framed Roger Rabbit. This place was abandoned in 1954 and was to be torn down in the mid-seventies, but some railroad historians saved it. It made the National Register of Historic Places in 1981, and the restoration that followed was supervised by the architect Milford Wayne Donaldson, FAIA - asbestos abatement, lead-based paint removal, seismic strengthening of the original brick building, installation of replicated historic power poles and wires and all the rest. It reopened in April 1993, and it now houses a theater. But it's still classic Mission Revival.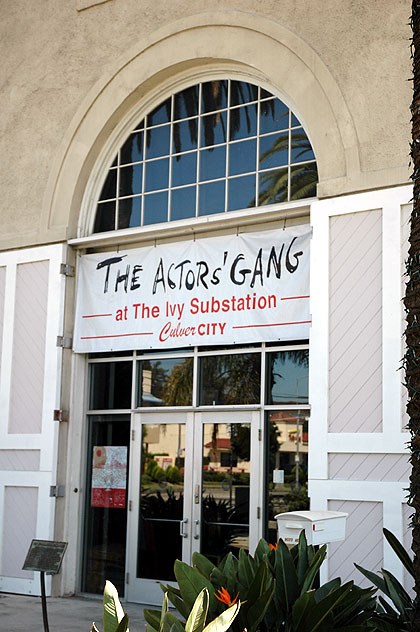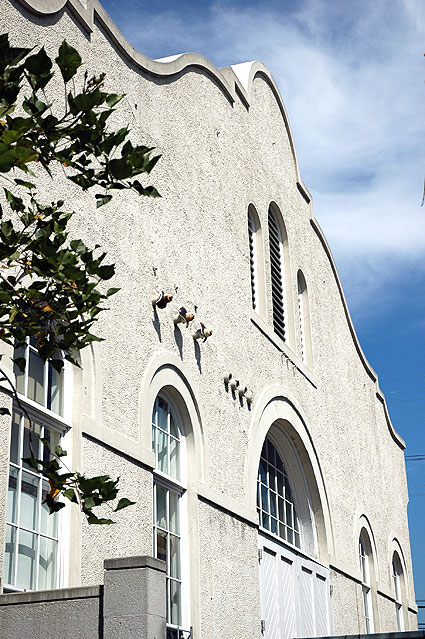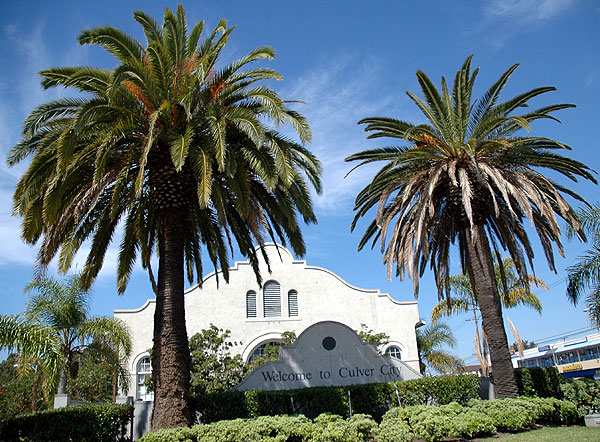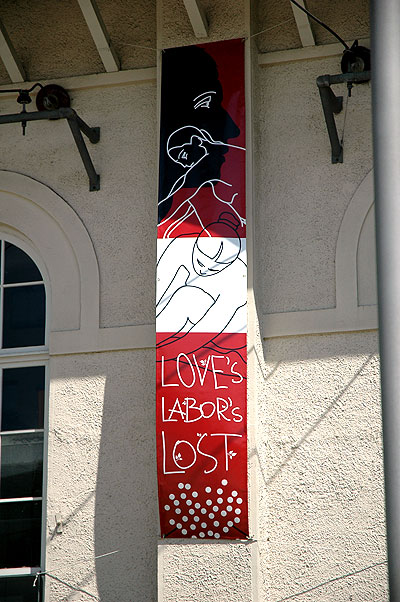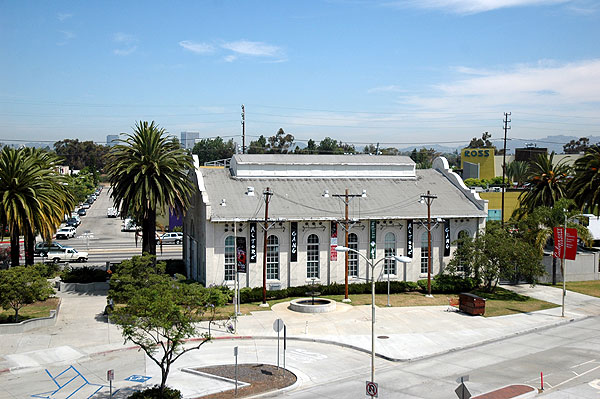 If you use any of these photos for commercial purposes I assume you'll discuss that with me

These were shot with a Nikon D70 - using lens (1) AF-S Nikkor 18-70 mm 1:35-4.5G ED, or (2) AF Nikkor 70-300mm telephoto, or after 5 June 2006, (3) AF-S DX Zoom-Nikkor, 55-200 mm f/4-5.6G ED. They were modified for web posting using Adobe Photoshop 7.0

The original large-format raw files are available upon request.




Copyright © 2003, 2004, 2005, 2006 - Alan M. Pavlik
_______________________________________________
The inclusion of any text from others is quotation for the purpose of illustration and commentary, as permitted by the fair use doctrine of U.S. copyright law. See the
Legal Notice Regarding Fair Use
for the relevant citation.
Timestamp for this version of this issue below (Pacific Time) -
Counter added Monday, February 27, 2006 10:38 AM