Renaissance Revival in the Roaring Twenties
__
The Culver Hotel (Curlett and Beelman, architects) opened in 1924, to September 4 headlines in the Culver City Daily News, "City Packed with Visitors for Opening of Culver Skyscraper." Six stories back then was a skyscraper. It was the brainchild of city's founder, Harry Culver, and his second floor office here has been restored. Curlett and Beelman, by the way, also designed the Hollywood Roosevelt Hotel on Hollywood Boulevard. This wedge-shaped thing is concrete and brick with mahogany and walnut interiors.
It has its history - you see it in Laurel and Hardy shorts like Putting Pants on Philip (1927) and in a lot of the Our Gang shorts Hal Roach pumped out - and Red Skelton, Clark Gable, Joan Crawford, Greta Garbo, and Ronald Reagan maintained part-time residences here. And short people stayed here too - it was the home of the "Munchkins" when The Wizard of Oz was being filmed a few blocks west at MGM in the late thirties. There's a restaurant on the ground floor here now, called Munchkins. Cute. The hotel was once owned by John Wayne, who eventually donated it to the Los Angeles YMCA. It was repurchased and restored in the nineties, and became a hotel again.
It has interesting detail.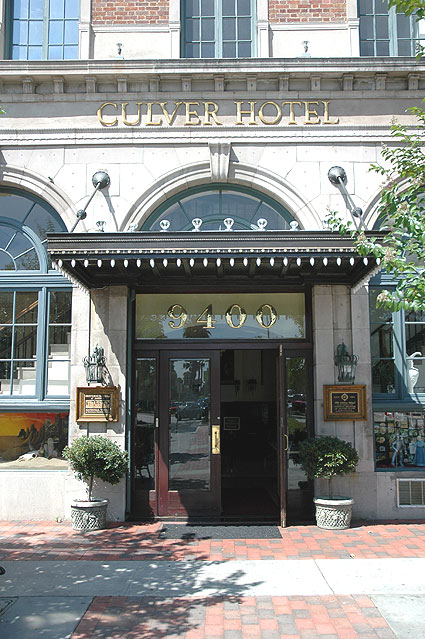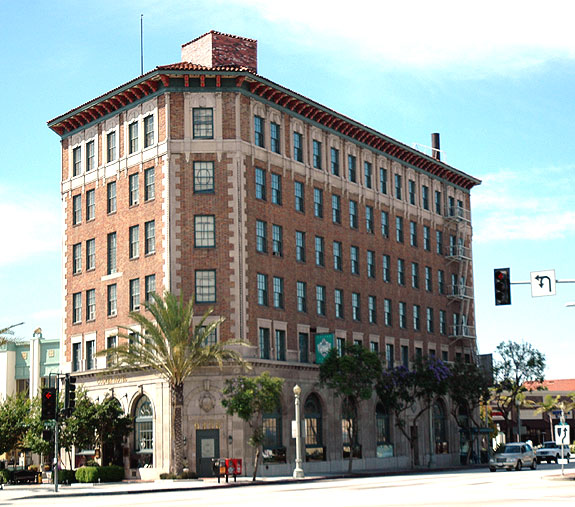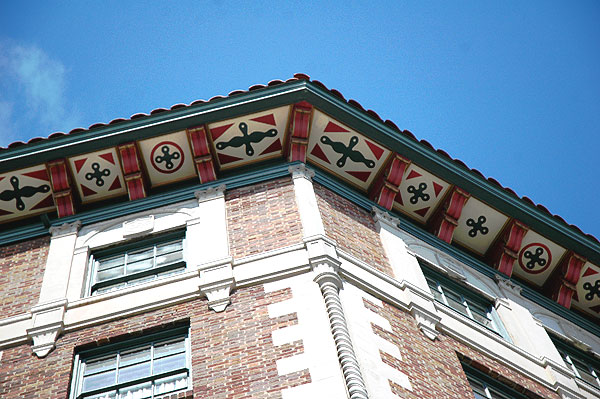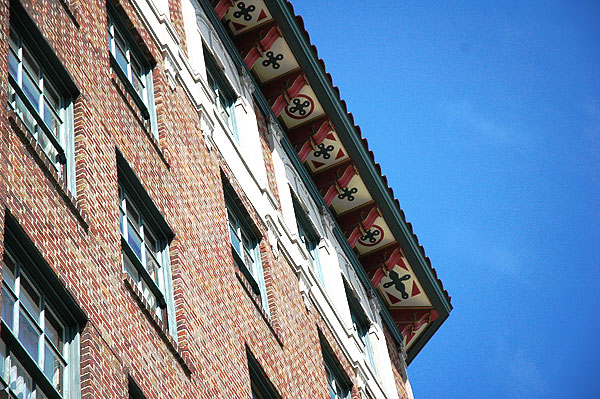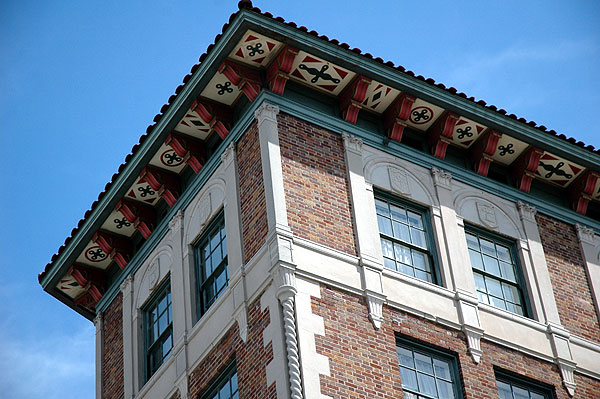 A stylized version of the Cowardly Lion in front of the restaurant on the ground floor - Munchkins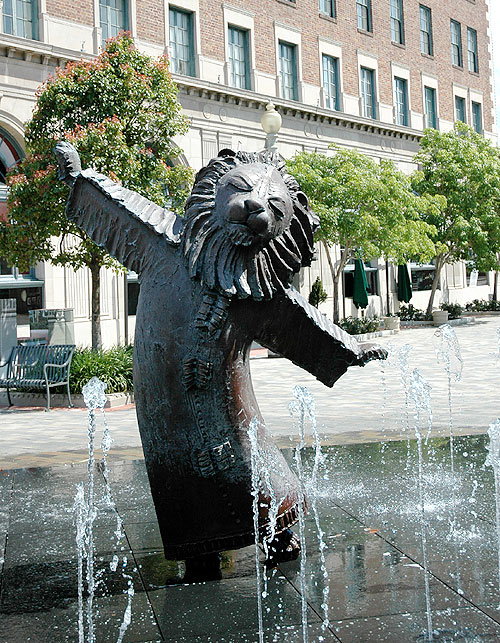 A bronze Harry Culver reads the paper out front -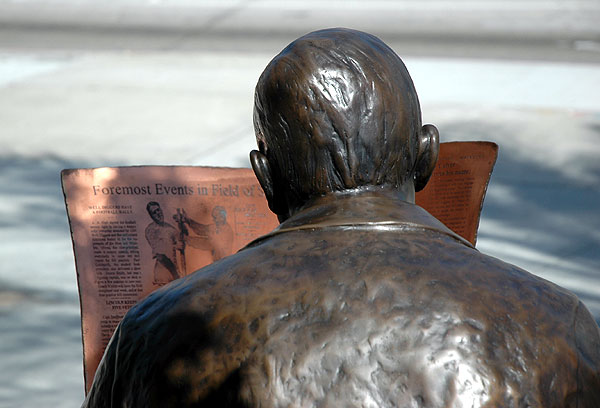 The new
De L'Esprie
bronze of Harry Culver, dedicated March 26, 2006 -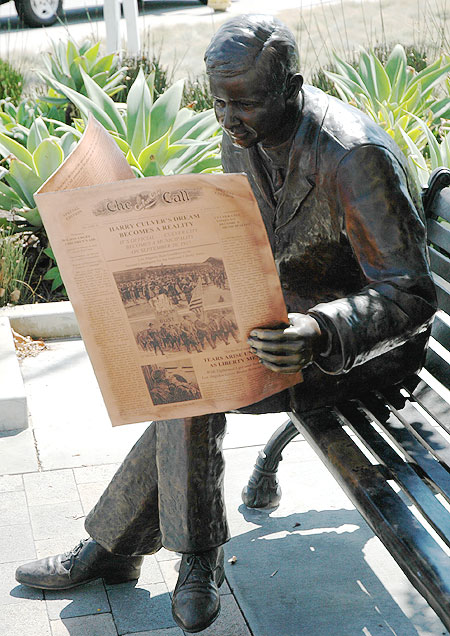 If you use any of these photos for commercial purposes I assume you'll discuss that with me

These were shot with a Nikon D70 - using lens (1) AF-S Nikkor 18-70 mm 1:35-4.5G ED, or (2) AF Nikkor 70-300mm telephoto, or after 5 June 2006, (3) AF-S DX Zoom-Nikkor, 55-200 mm f/4-5.6G ED. They were modified for web posting using Adobe Photoshop 7.0

The original large-format raw files are available upon request.




Copyright © 2003, 2004, 2005, 2006 - Alan M. Pavlik
_______________________________________________
The inclusion of any text from others is quotation for the purpose of illustration and commentary, as permitted by the fair use doctrine of U.S. copyright law. See the
Legal Notice Regarding Fair Use
for the relevant citation.
Timestamp for this version of this issue below (Pacific Time) -
Counter added Monday, February 27, 2006 10:38 AM