A few color studies -

Location:

Trashy Lingerie
402 North La Cienega Boulevard
Los Angeles, CA 90048

This is at the intersection of Oakwood, a few blocks south of Melrose Avenue, and a block north of Beverly Center, the big vertical shopping center where you actually have to pay to park. It's next to the Coronet Theater - now on the main stage, a play called "tick… tick… BOOM!"
Make of that what you will.

Late afternoon, Tuesday, August 15, 2006 - the colors are accurate, mostly -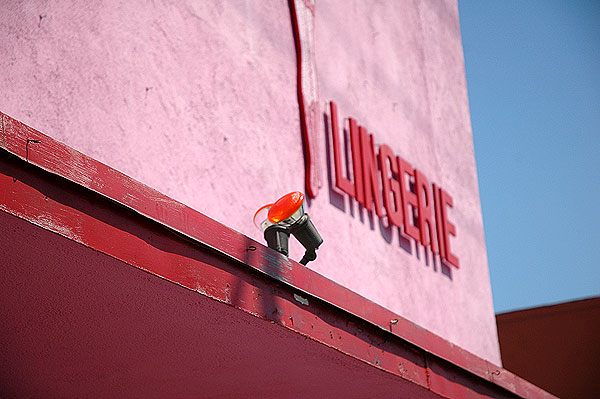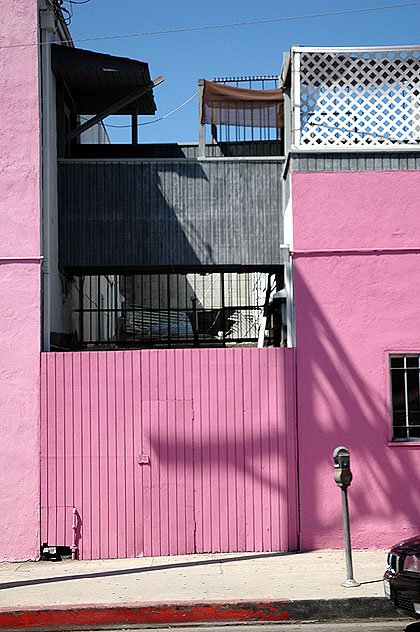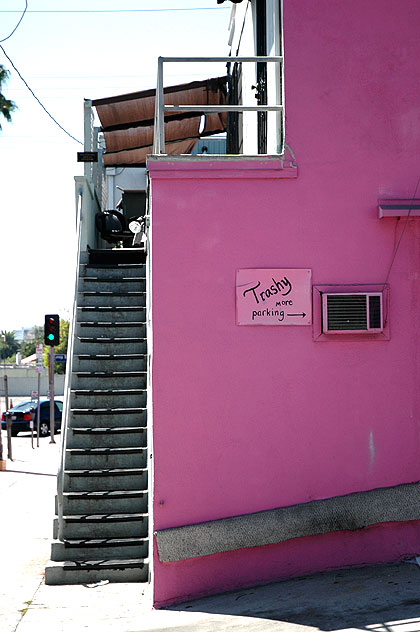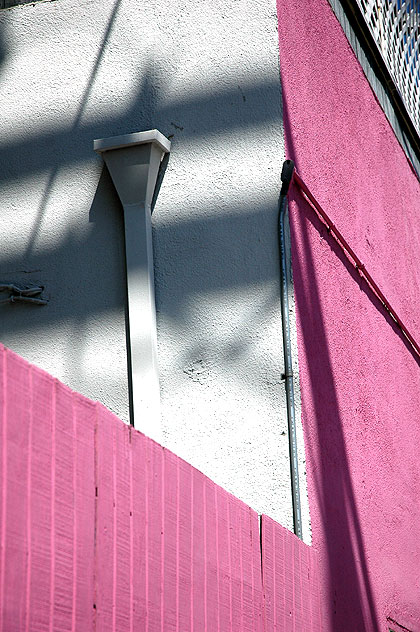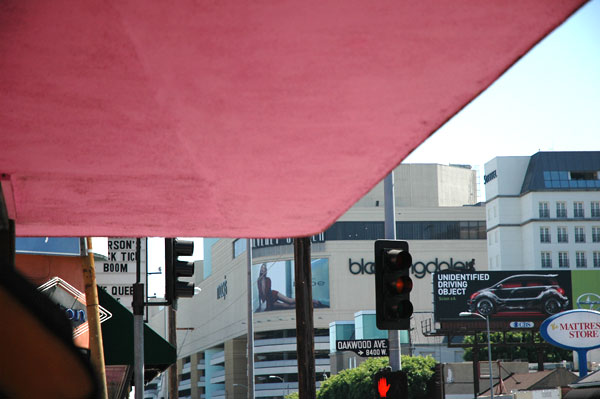 Across the street the walls are red.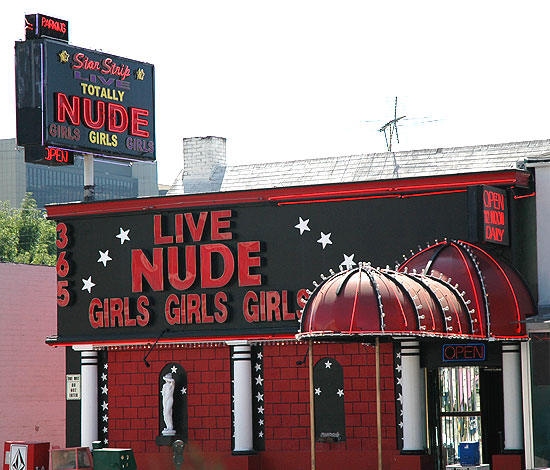 If you use any of these photos for commercial purposes I assume you'll discuss that with me

These were shot with a Nikon D70 - using lens (1) AF-S Nikkor 18-70 mm 1:35-4.5G ED, or (2) AF Nikkor 70-300mm telephoto, or after 5 June 2006, (3) AF-S DX Zoom-Nikkor, 55-200 mm f/4-5.6G ED. They were modified for web posting using Adobe Photoshop 7.0

The original large-format raw files are available upon request.




Copyright © 2003, 2004, 2005, 2006 - Alan M. Pavlik
_______________________________________________
The inclusion of any text from others is quotation for the purpose of illustration and commentary, as permitted by the fair use doctrine of U.S. copyright law. See the
Legal Notice Regarding Fair Use
for the relevant citation.
Timestamp for this version of this issue below (Pacific Time) -
Counter added Monday, February 27, 2006 10:38 AM