The seventh-eighth Academy Awards will be presented on Sunday, March 5, 2006 - at the Kodak Theatre at the Hollywood and Highland Center. That's just a mile or two east, so for those of you who follow such things, here's the scene there Thursday, February 16th, sixteen days before the event, as preparations begin, and the tourists mill about. You'll also find photos from a side trip a few miles west to a fine old movie palace in Westwood Village, just south of the UCLA campus.

The album of fifty shots is here - A Taste of Hollywood at Oscar Time – but here are the best in much higher resolution –
Pages here:
The Venue, the Kodak Theater at Hollywood and Highland Center
Big Fake Oscar in the Courtyard next to the Kodak Theater, Hollywood and Highland –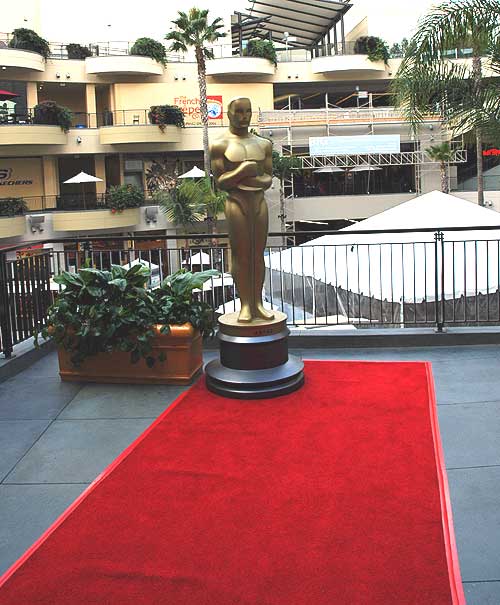 Everyone has shots of the exterior – but this is the Kodak Theater VIP lounge entrance –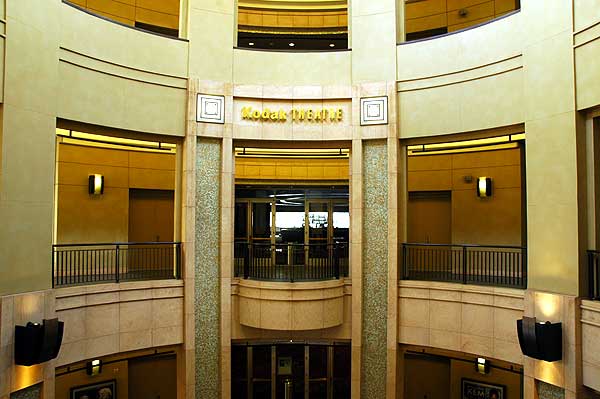 The Road to Hollywood (How some of us got here...) … or so the sidewalks says…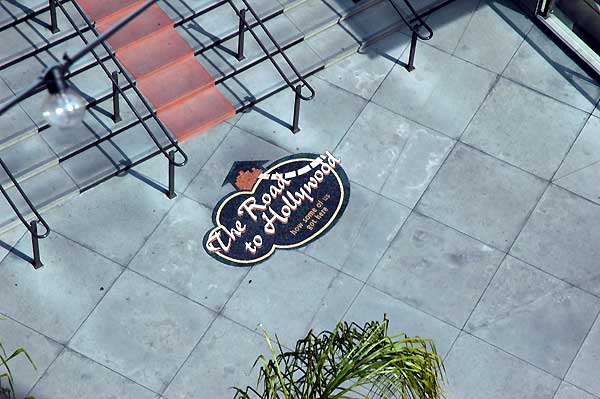 From the top level of the Kodak Theater, look down - Miss Piggy as Marilyn Monroe at the Virgin Store, just to the left of where the stars walk in on the red carpet (you have to love the irony) -
The tourists listen to a guide on the sidewalk in front of the Kodak Theater –
And the tourists check out the stars in the Walk of Fame –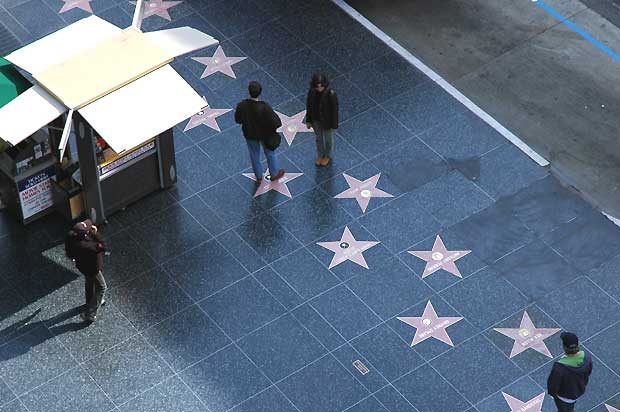 The plaza is a DW Griffith set, "Intolerance" (1919) –
You too can hold a real Oscar –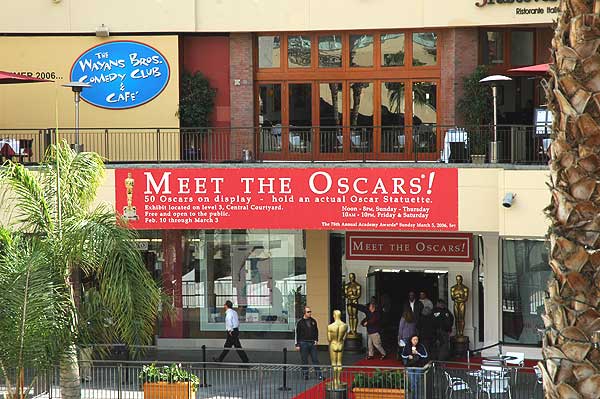 Tourist Lunch (with California poppies) –
If you use any of these photos for commercial purposes I assume you'll discuss that with me.
There is a copyright notice at the bottom of this page, of course.
These were shot with a Nikon D70 – lens AF-5 Nikor 18-70mm 1:35-4.5G ED
They were modified for web posting using Adobe Photoshop 7.0
The original large-format raw files are available upon request.
_