From the upper level - a strange wall -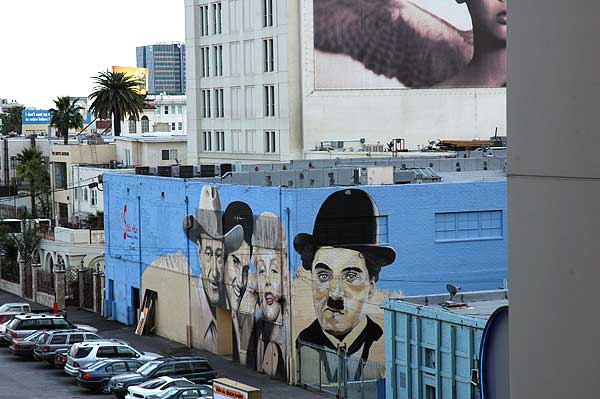 Across from Grauman's Chinese Theatre - Hooters and the Pittsburgh exiles -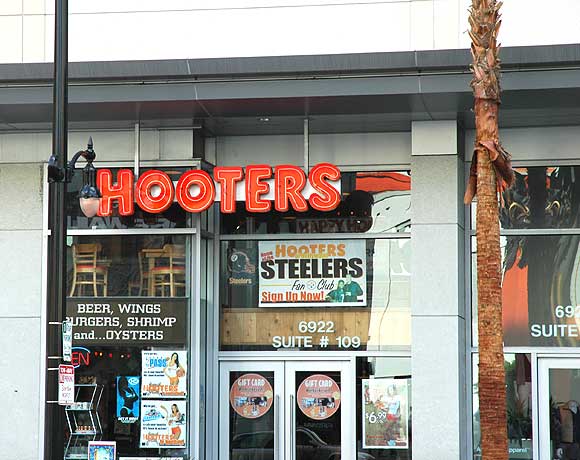 Nearby, our Flag, ratty apartments, and the Japanese temple-restaurant on the hill - Yamashiro. The name means "Mountain Palace" Japanese and it's an exact replica of a palace in the Yamashiro mountains near Kyoto. It was built as a private mansion in 1911 and later was the home of the private and very exclusive "400 Club" –Lilian Gish, Ramon Navarro and such folks. During WWII, when we sent the local Japanese far away, it was vandalized quite a bit, then became a military school for boys, then, after the war, an apartment building. It was almost torn down in 1948, but the owner fixed it up. In the seventies it became a fancy restaurant with great views. The food is pretty good, particularly the tempura soft-shell crabs. Anyway, this shot is framed more ironically than you think. There's a six hundred-year-old pagoda up there, imported from Japan in 1914, actually the oldest building in California.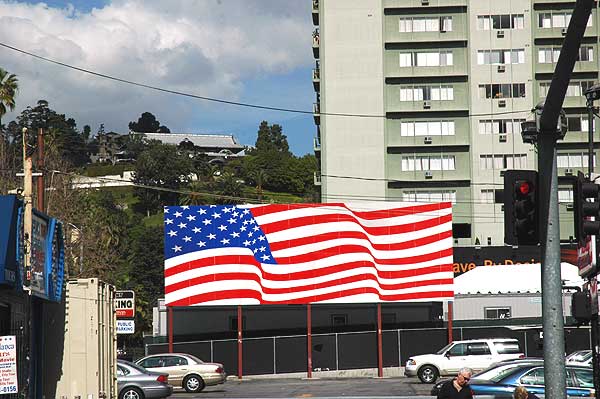 If you use any of these photos for commercial purposes I assume you'll discuss that with me.
There is a copyright notice at the bottom of this page, of course.
These were shot with a Nikon D70 – lens AF-5 Nikor 18-70mm 1:35-4.5G ED
They were modified for web posting using Adobe Photoshop 7.0
The original large-format raw files are available upon request.
_