Counter added Sunday, March 25, 2007 - 11:00 am Pacific Time

Photography

December 2008
---

Wednesday, December 3, 2008 – Not Different

Welcome to my neighborhood – this end of the Sunset Strip. I too thought California would be different. Maybe it is.

To explain:
The first of the 22 off-site projects at the 2008 California Biennial were installed last week on billboards around town, compliments of LAXART Public Art Initiatives and ForYourArt. The two are Raymond Pettibon's iconic 1989 image that references the myth of a glamorized, idealized California with the scrawled caption "I thought California would be different" is in West Hollywood near the House of Blues. Karl Haendel's 2008 "A year from now, what will I wish I had done?" can be found on La Cienega Boulevard between Venice and Washington Boulevards.
Across the street from the House of Blues they're working on the Hyatt – the famous Riot House – room 1015 is where Rolling Stones guitarist Keith Richards dropped a television out the window, and so on (more here). Now it's cute.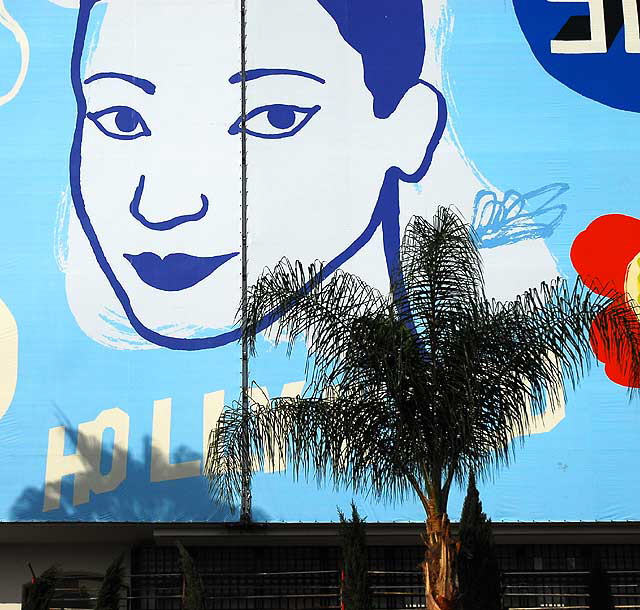 Damn that Tom Cruise!

Oh, there are the movie stars to consider, like Brad Pitt, here hovering over Radio Shack.

His co-star –

The rear of that Gucci billboard – it's at the Chateau Marmont, which is rather famous.

Across the street, the Body Shop – Nude Girls! Live! – but they have a nice fountain out front.

It seems you should pay attention to Elvis Costello.

You get used to the place.

If you wish to use any of these photos for commercial purposes I assume you'll discuss that with me. And should you choose to download any of these images and use them invoking the "fair use" provisions of the Copyright Act of 1976, please provide credit, and, on the web, a link back this site.
Technical Note:
These photographs were taken with a Nikon D200 – the lenses used were AF-S Nikkor 18-70 mm 1:35-4.5G ED, or AF Nikkor 70-300 mm telephoto. The high-resolution photography here was modified for web posting using Adobe Photoshop 7.0 software.